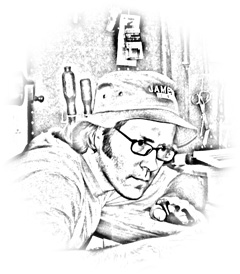 Since 1997, I have produced exquisite furniture specializing in Arts & Crafts, Shaker, traditional and modern furnishings.
I am also committed to providing the highest quality furniture refinishing and restoration services. Most refinishers offer little in the way of repair. Mine is a full-service furniture repair and refinishing shop.
From concept and design to the final finishing touches... attention to detail comes first.
Invest in a piece that will provide you
with years of enjoyment or restore a
special antique that has been
ignored too long. Thanks for visiting!